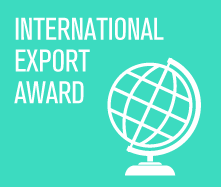 Heineken's Mexican icon, Tecate had a loyal following of customers, but they were predominately part of an older population. To grow as a brand, Tecate needed a redesign to grab the attention of aspirational 18 to 25-year-olds without alienating existing customers.
By rejuvenating the iconic beer brand, 'Tecate' has been contemporised yet is still just as relevant to its customers. Alongside the reinvigoration of Tecate's proud eagle, three more eagles were created, embodying the values of Mexico's younger generation, to drive alignment across the 3 variants in the franchise and to wittily bring them to life.
Tecate now has a premium, modern look and has seen an 18.6% increase in volume sales across the franchise - huge for a brand that was already well established. It is now just 0.5 points of share away from overtaking Corona as Mexico's leading beer brand, whilst in the US sales have increased by 110%.